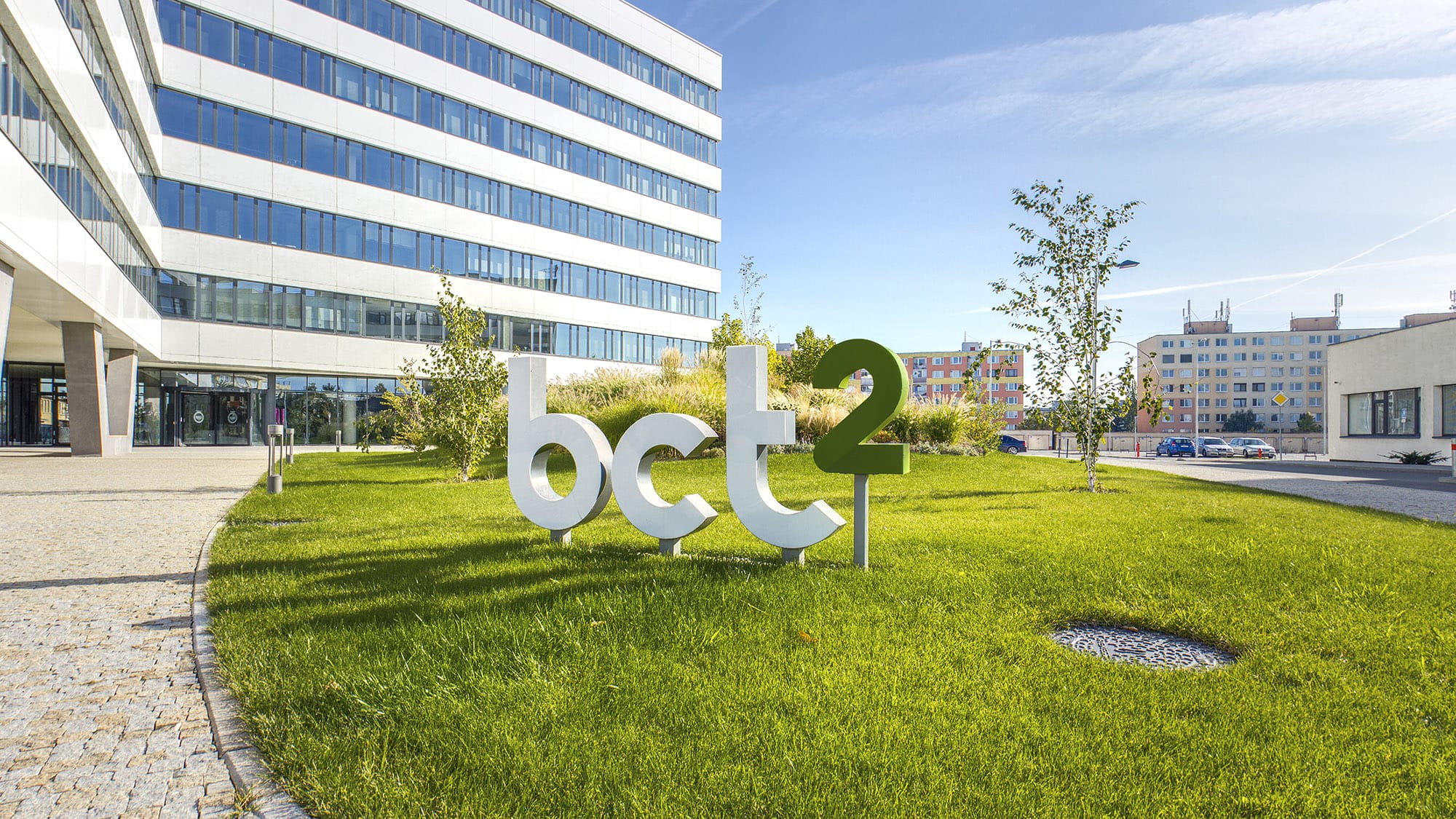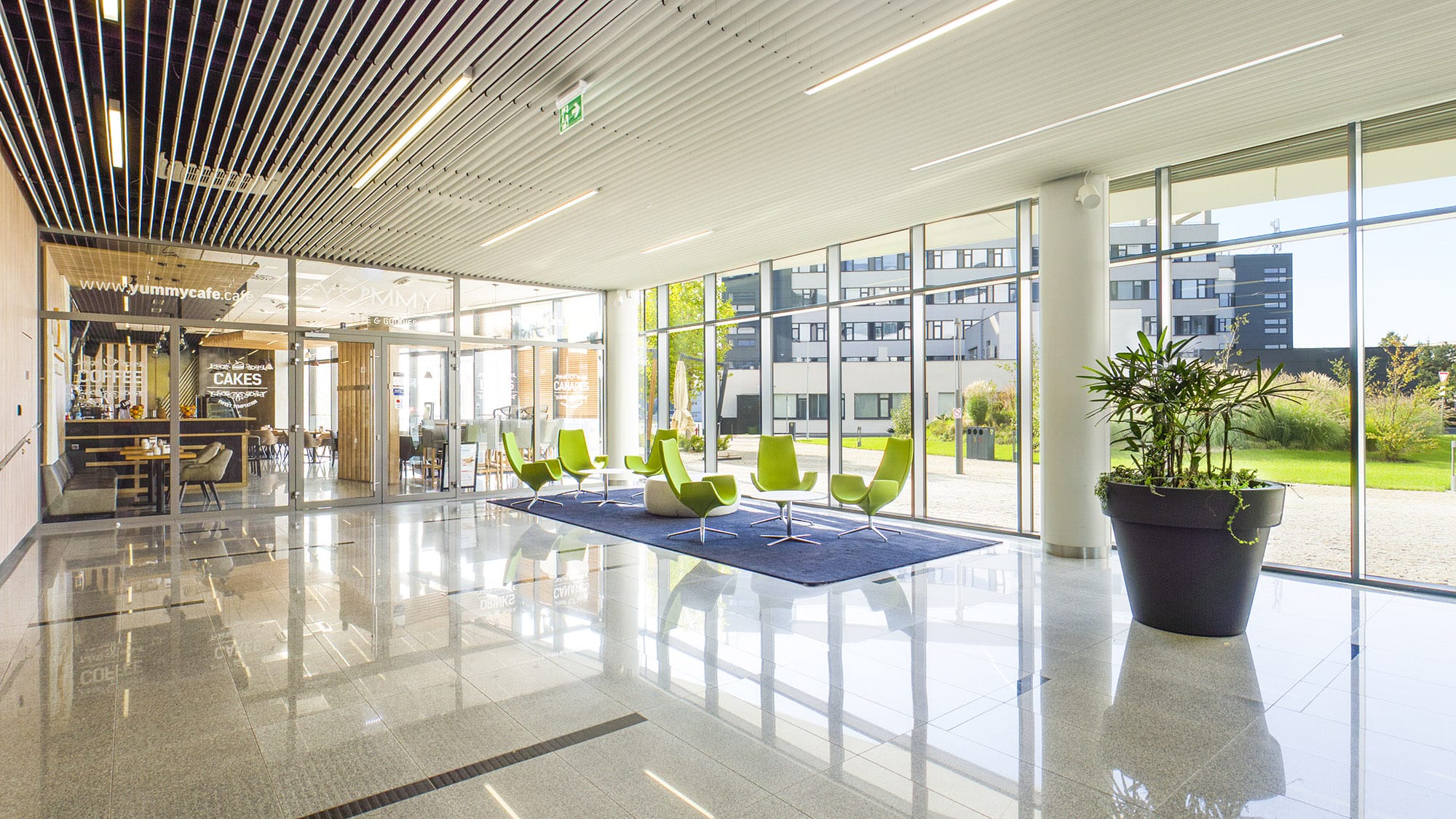 Smart
offices

in Košice
Further information arrow_downward
About
Offices for the 21st century
The BCT2 business centre combines a timeless design, strategic location and state-of-the-art technologies. It provides tenants with smart and energy-efficient office spaces well-suited for work.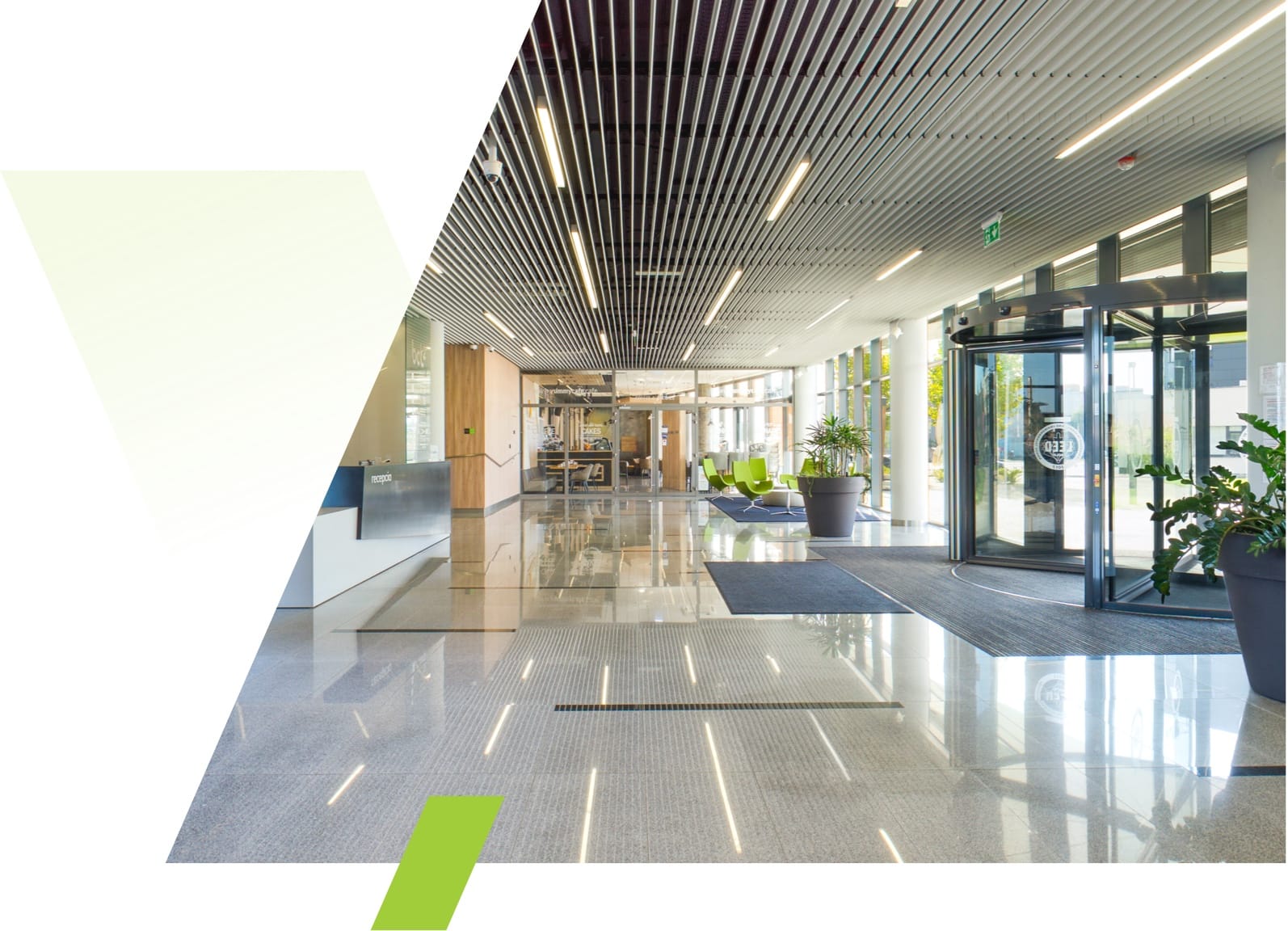 Benefits
Ideal location for business
The BCT2 business centre is situated at an excellent location between the historic centre of Košice and the airport. It is energy-efficient and uses top quality materials and the latest technologies. That's just one of the reasons why it received the LEED Gold certificate.
Charging stations for electric vehicles on the building's premises
Recharging stations for e-bicycles and scooters situated inside
Luggage services for visitors to the business centre at the reception
17 parking spaces for BCT2 visitors
Showers and dressing rooms on the ground floor of the business centre
Public Wi-Fi for visitors at the reception lobby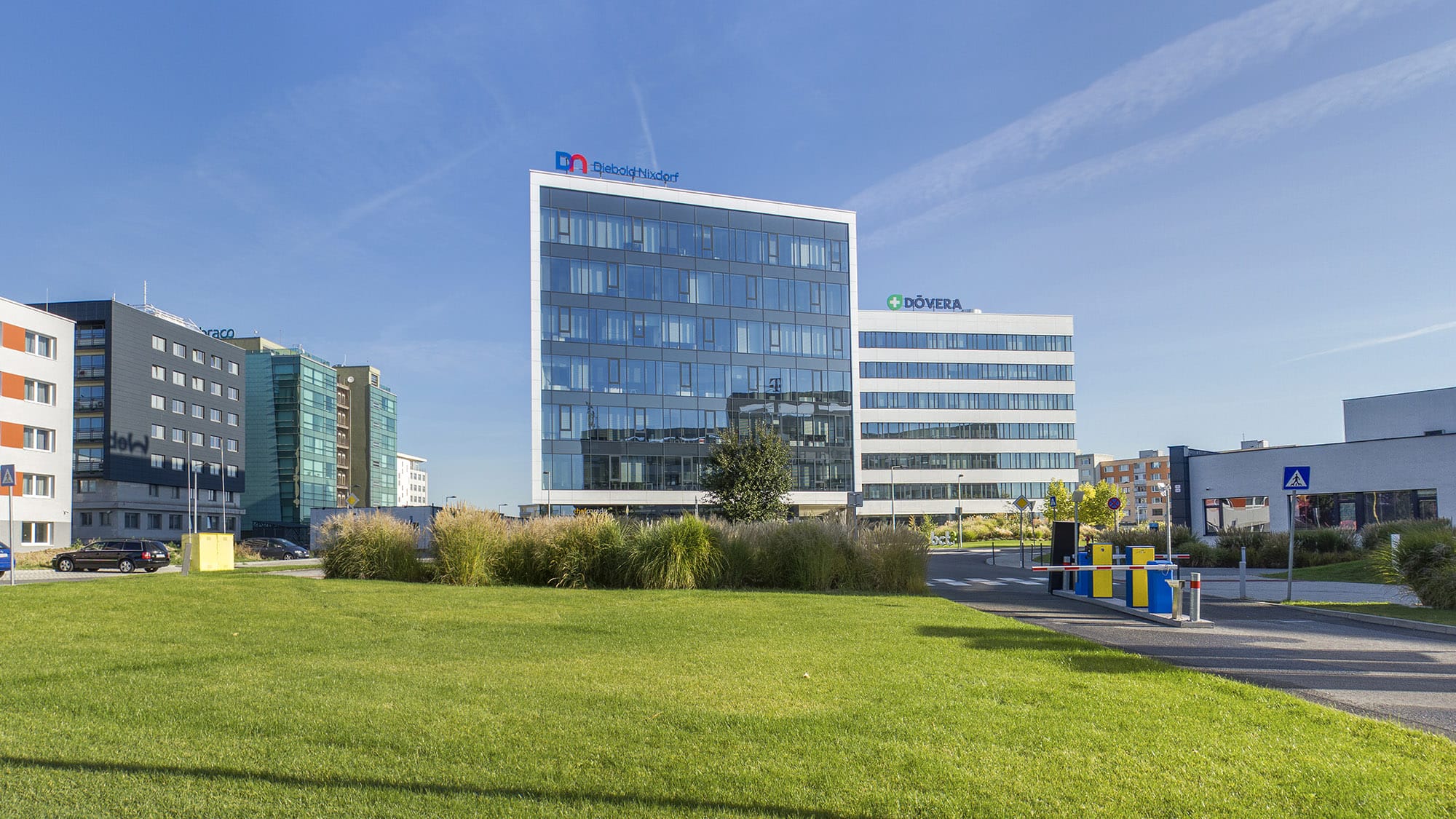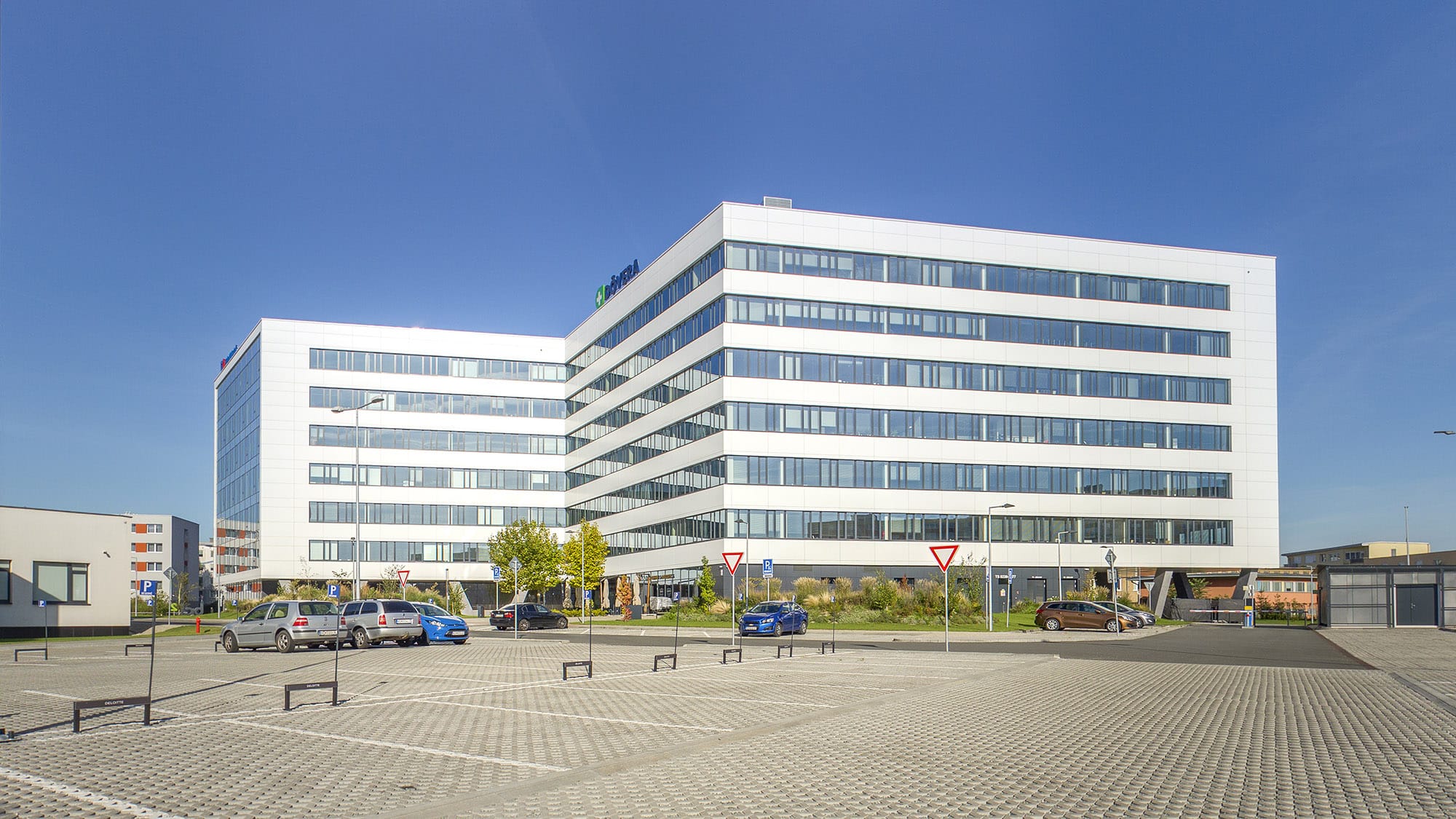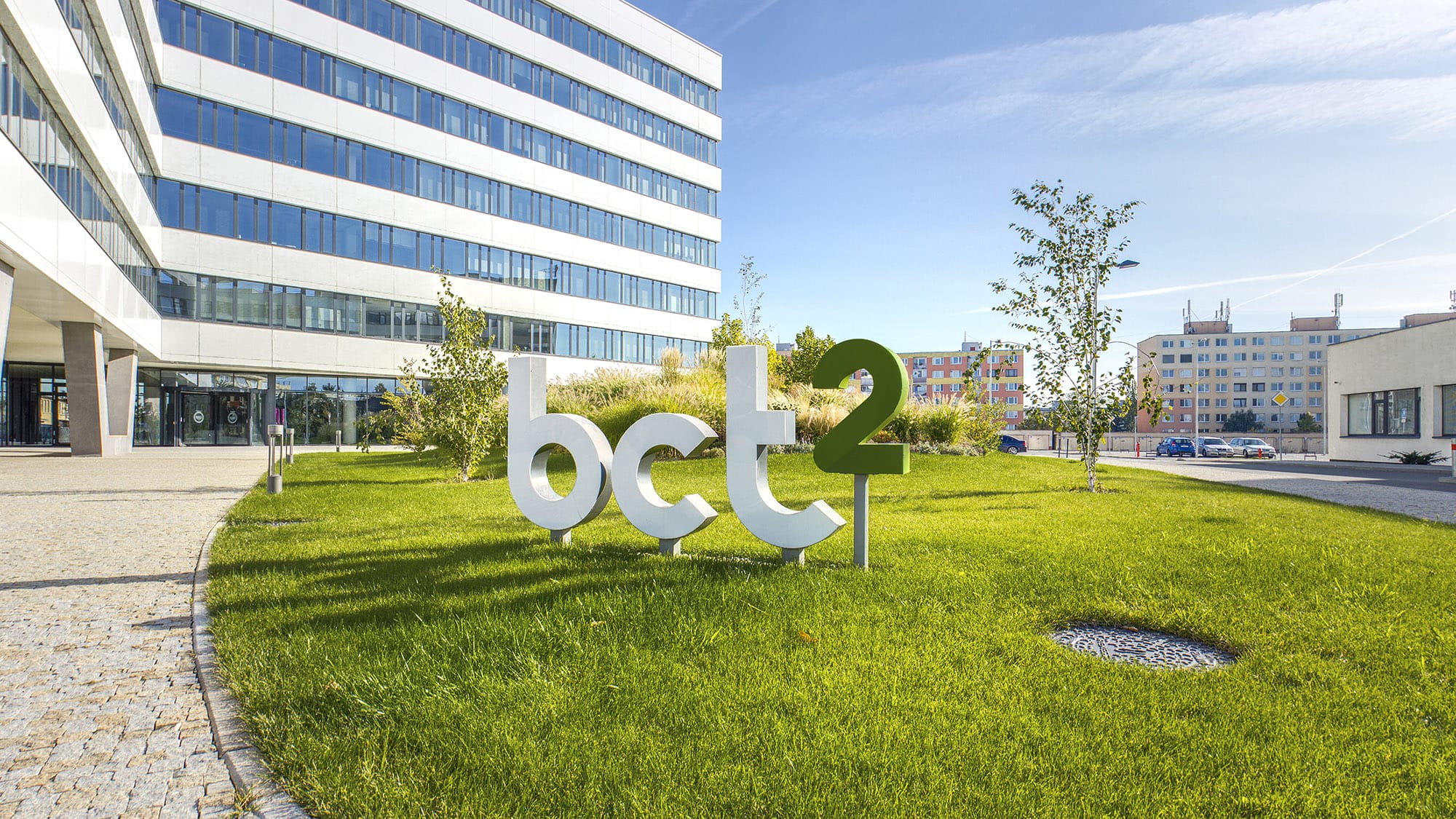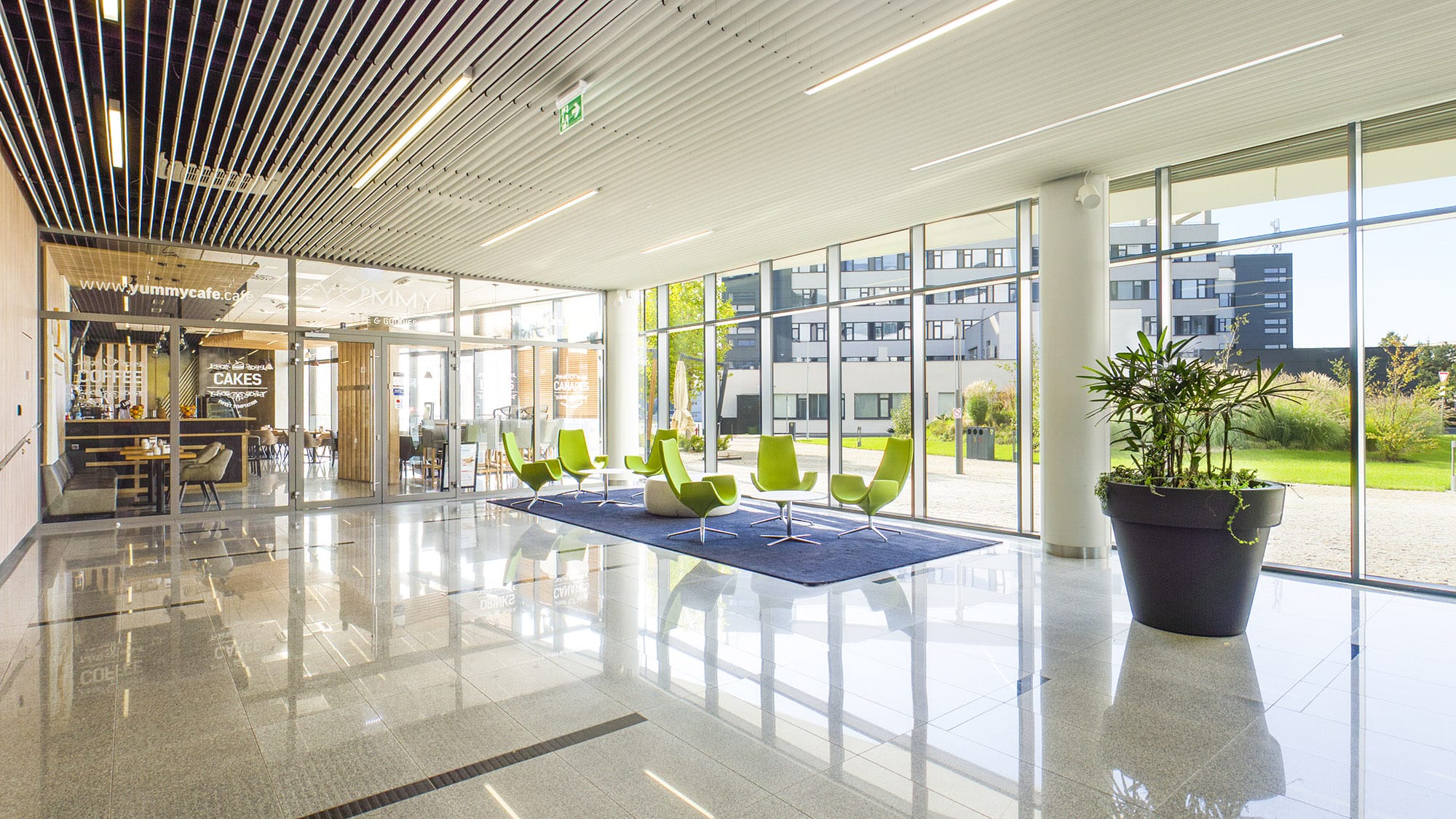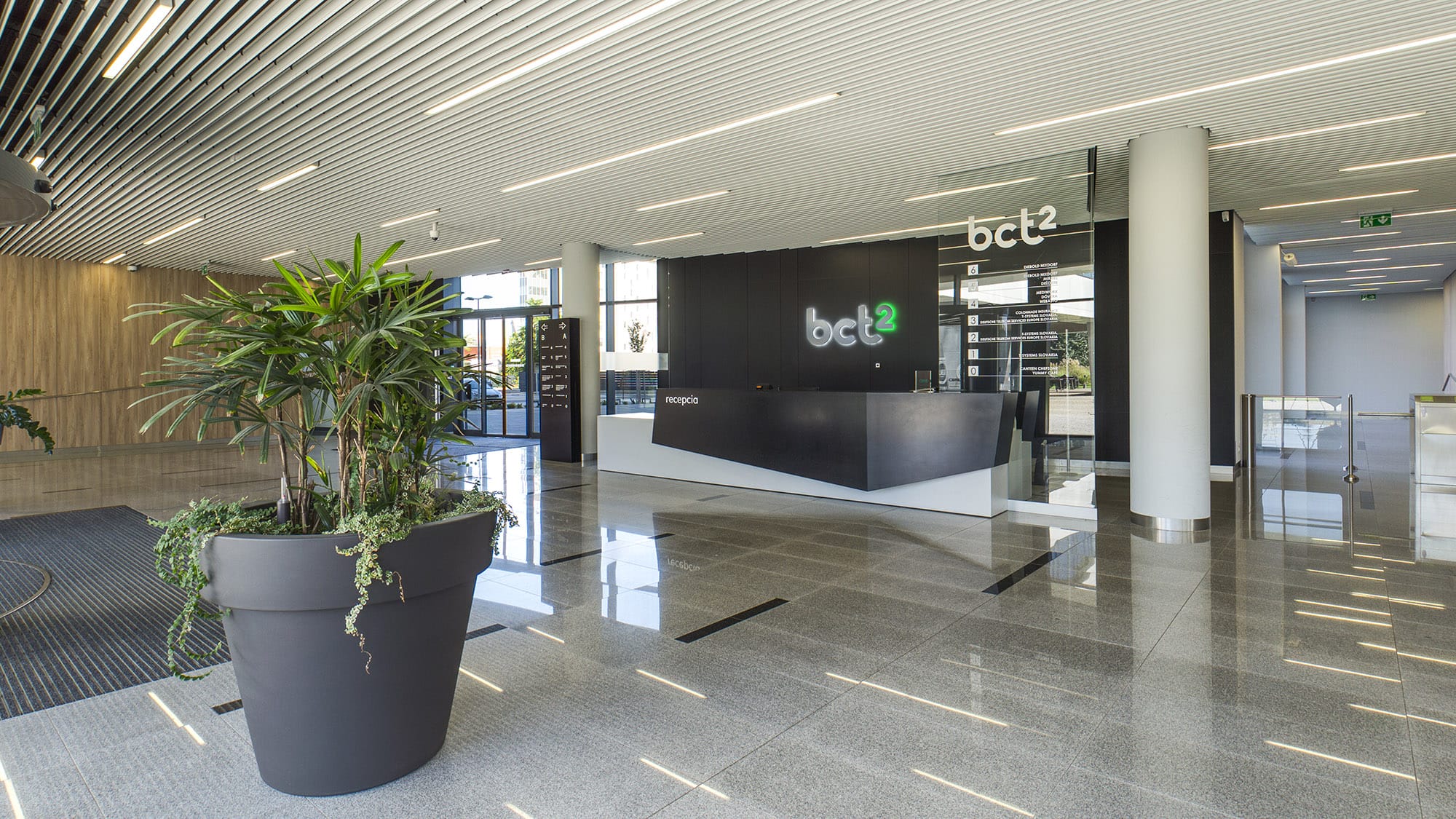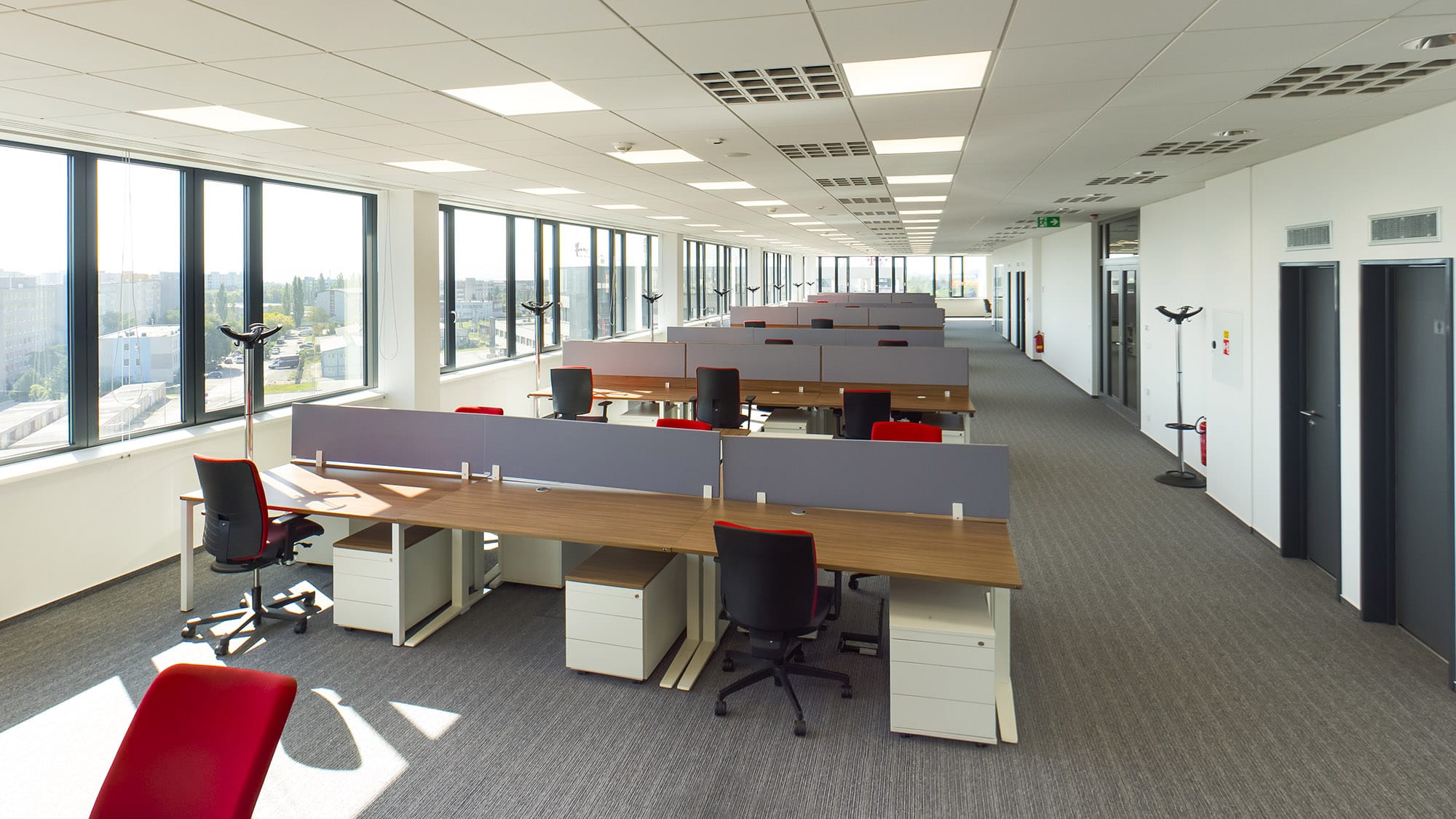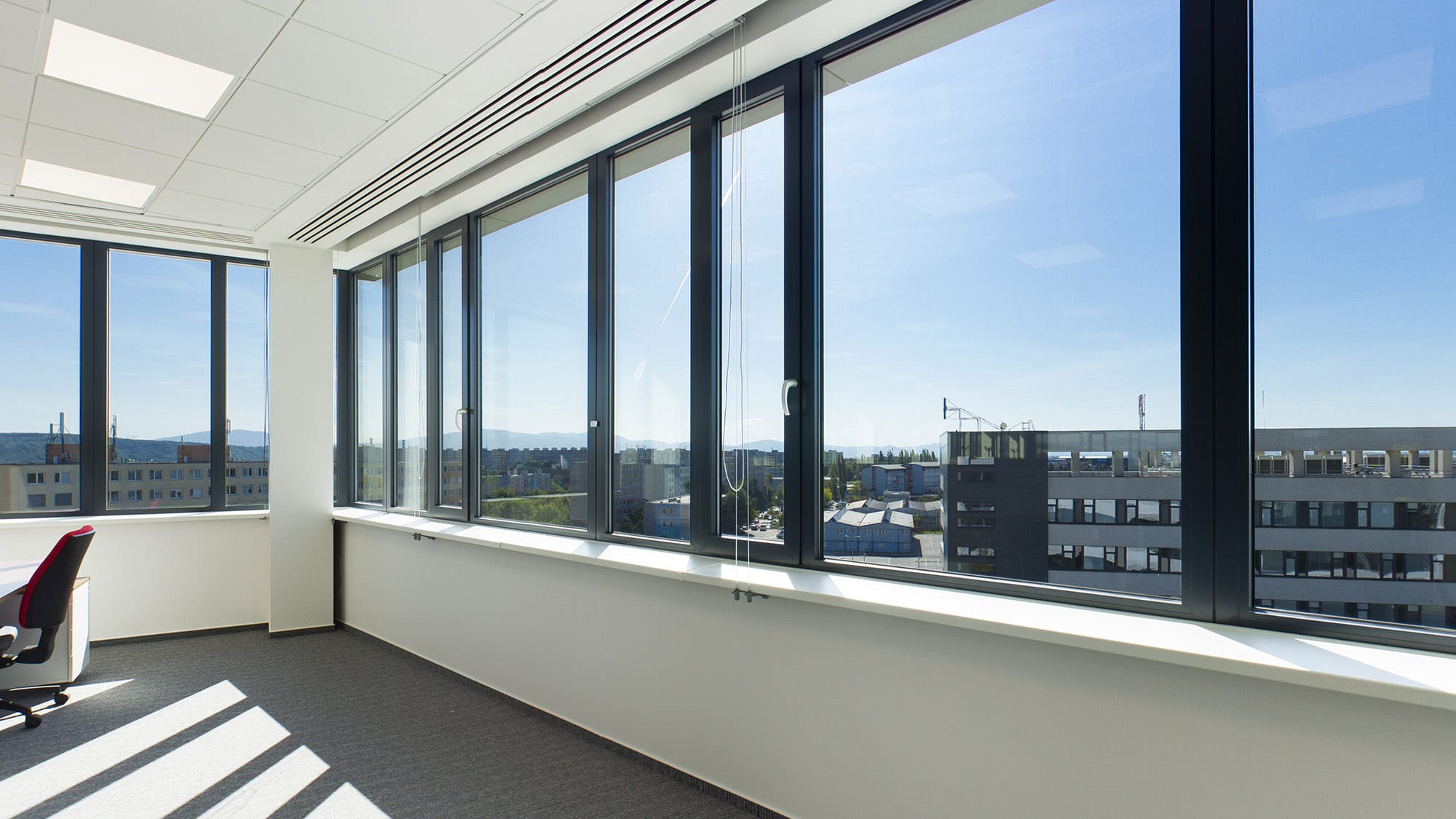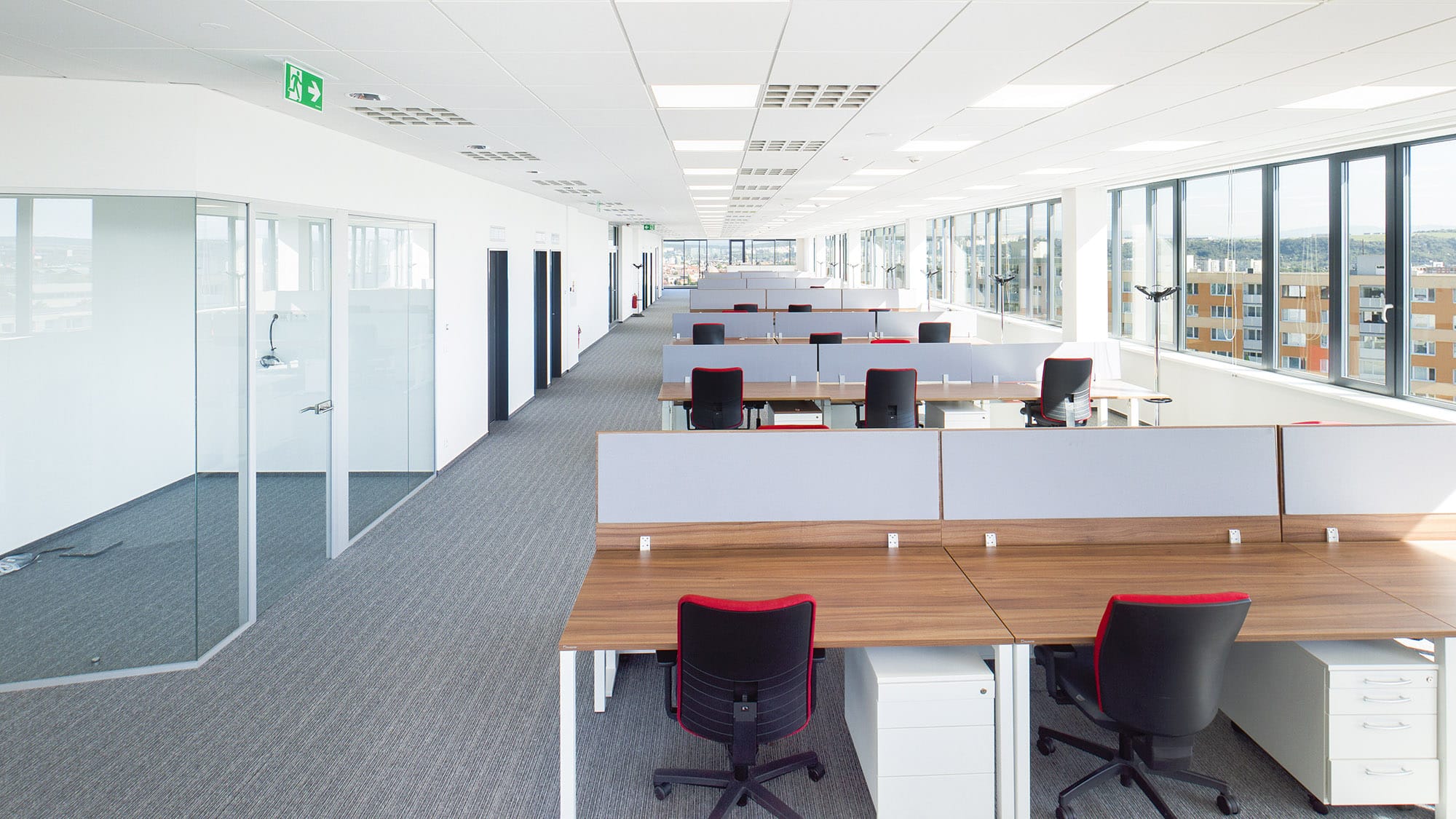 BCT2 provides 7 floors for rent with a total area of 15,268 m2. Each floor has a total usable area of 2,299 m². The smart design of the building allows for the possibility of dividing the space of one floor among up to 8 tenants.
Features
Perfectly equipped building
SKV access system
for entering the premises
Glass entrance door
into the tenant's premises
Reduced acoustic
ceiling with LED lights
Double floor,
floor boxes included – 1 per 10 m²
Plasterboard space partitioning
up to the ceiling
Double circuit plasterboard partitions
between rental units
Ventilation system
with air conditioning
Air conditioning
4 tubular fan coils
Location
Excellent location near the city centre
The BCT business complex, which includes the BCT2 building and the BCT1 building, is located in the south-western part of Košice near one of the city's main traffic arteries. The state-of-the-art equipment of the BCT2 building will provide its tenants with everything they need, including the accessibility of the city centre, airport or services in the area.
Parking
Optimal parking on premises
BCT2 staff and visitors can use the spacious outdoor car park, providing space for 190 cars and 50 bicycles.
17 visitor parking spaces